Our History
Our History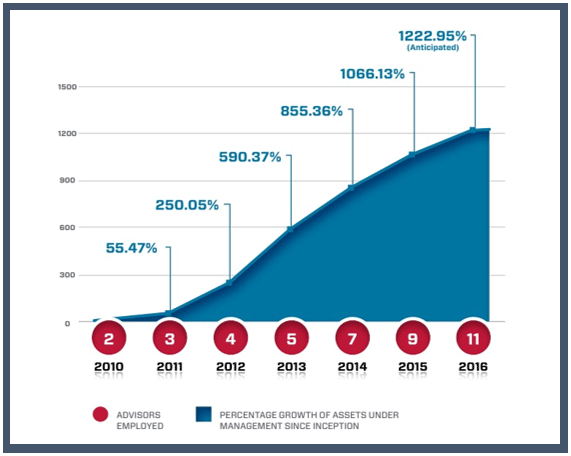 Our venture began in August 2010, when Dick Greco and his partner, Frank Bennett, left a major wirehouse to form their own independent practice with Wells Fargo Advisors Financial Network (aka "WFAFN"). They decided to leverage on the great brand of Wells Fargo, calling their practice Wells Fargo Advisors Financial Network, Irvine Spectrum (aka "Practice"). Moving to WFAFN resulted in having far more control, greater flexibility, and pride of ownership of their business. The ultimate litmus test for success; however, has been the feedback from clients. The health of any business can be measured in the satisfaction of its clients and the Practice can boast one of the highest retention rates in the industry.
The original business plan revolved around adding additional advisors to create an atmosphere in which each member could benefit from the varying areas of expertise of the others, ultimately delivering to clients a more enriching and holistic experience. Over the past six years Mr. Greco has done just that. The Practice now supports 11 advisors that joined our Practice, two advisor renters, a registered Office Manager, two registered account assistants, one non-registered assistant and a receptionist. Its current advisors average over 25 years of industry experience. The Practice has become one of the largest WFAFN practices in the country. Of the 635 established practices through the end of 2015, the Practice ranked among the top 1% in assets under management.
Looking forward, the plan is to continue to add additional advisors who share a commitment to client service. Sourcing advisors from a number of different firms and backgrounds confers upon the Practice a higher level of diversity, tremendous depth of experience, and that collaborative work environment desired by all firms. Couple this with the resources of WFAFN, and there is truly no financial service that our group cannot deliver.